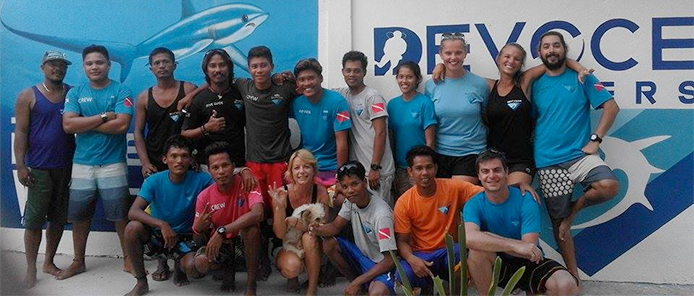 Devocean Divers is one big family. You will quickly get to know our friendly staff and you will miss them when you leave.
Our internationally owned dive shop includes both local and foreign staff. Our local guides know the island and the dive sites like the back of their hand. Most of them were born and raised on Malapascua or one of the nearby islands and all of them have many years of experience guiding visitors from all over the world. All dive guides provide clear briefings, thoroughly explain the dive, and give you an overview of some of the expected aquatic life and corals. Mandatory to their equipment is a a dive computer, surface marker buoys, storm whistle, a positive attitude, and a pair of eagle eyes.
We also have a host of foreign and local PADI instructors as well. They have developed a deep knowledge of the area and they speak an array of different languages to suit the needs of our guests. They have certified many divers that started to learn and those that continue to learn up to pro level.
In busy times we sometimes need extra dive guides so we have a short list of 'freelancers' that have been tested and are proven to be reliable, dedicated, professional and great at taking good care of our valued divers.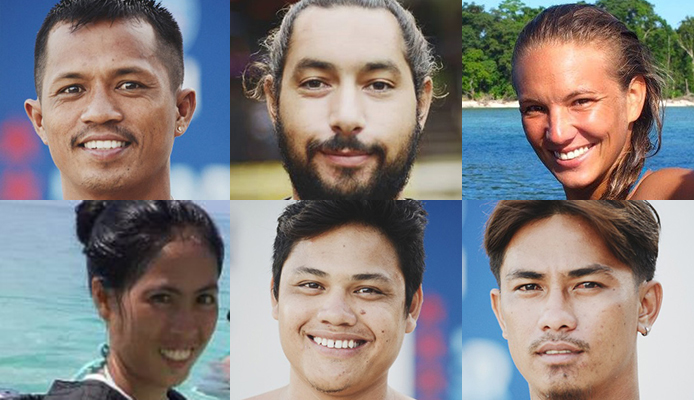 Besides the dive guides there is a team of dedicated hard working men and woman that are as important, if not more important, than the dive guides. These are the people who fill tanks till late into the night, the crew that loads the boats before dawn to prepare for the 5am dive with the Thresher Sharks. Theses guys are the same crew who help you onto the boat after your night dive. Despite their long hours and physical work, they do it all with a smile and nothing is ever too much.
Last, but certainly not least, our smiley and oftentimes singing shop ladies keep things organized, on time, and running smoothly. From explaining pricing,  ordering lunches for the day trip to Gato Island, and sizing you for a souvenir T-shirt, also these ladies are a vital part of a team.