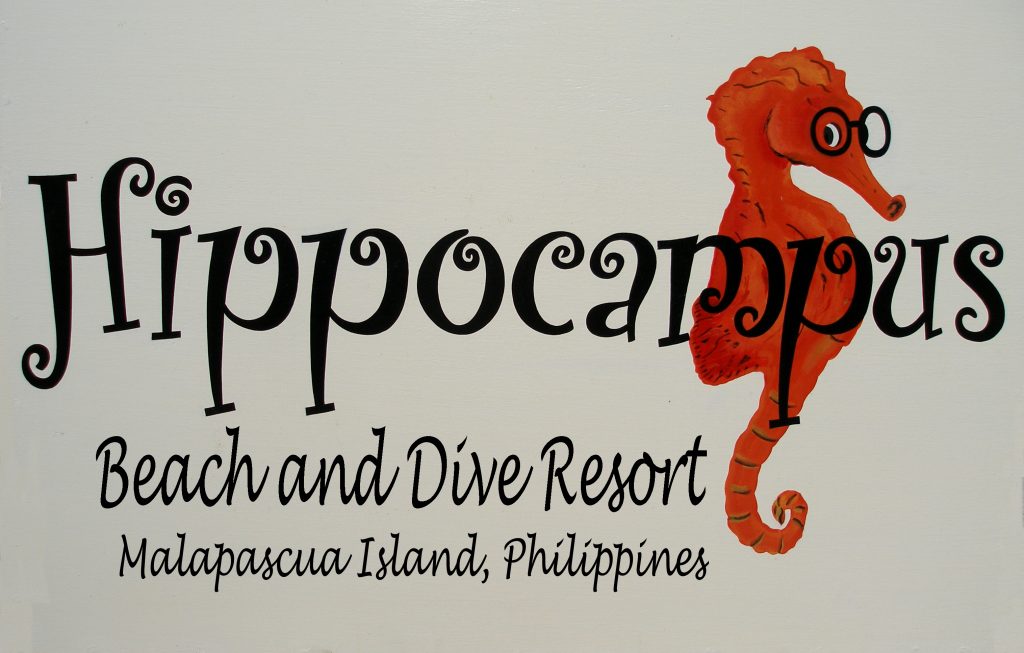 Devocean dive shop is located on premises of Hippocampus Beach and Dive Resort! Right on the main beach of Malapascua, Bounty Beach.  Stay here and experience the convenience of staying, unwinding, eating, drinking, watching sunsets on the beach AND diving, all in the same place!  Experience the dive resort way!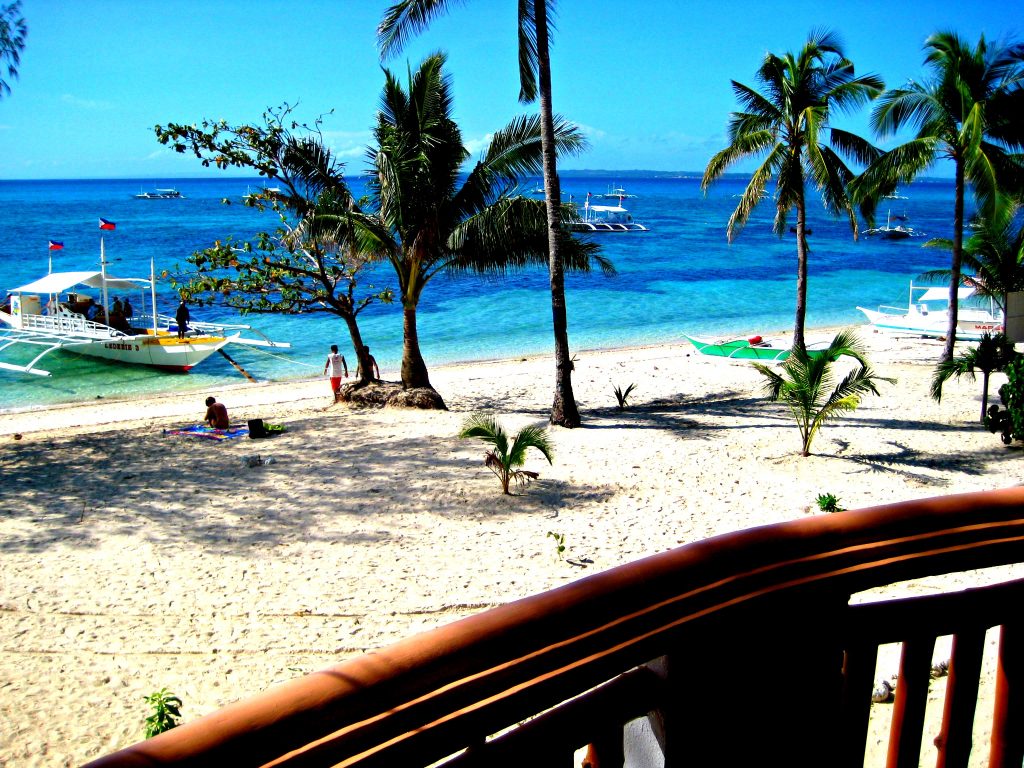 Hippocampus offers a typical boutique beach resort atmosphere. No need to wear shoes as there is sand everywhere. The resort has altogether 18 rooms that have been integrated into a lush tropical garden with coconut trees and various colorful plants and flowers. All rooms have their own veranda and offer a spacious double bed or alternatively two single beds.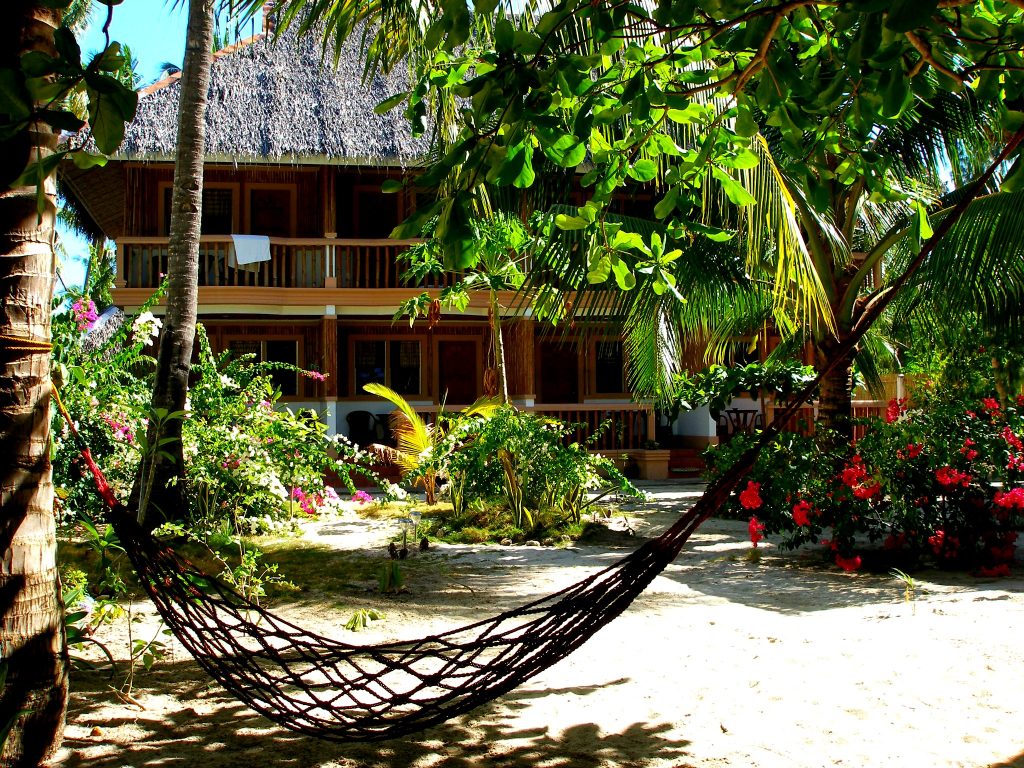 The superior and deluxe rooms have air-conditioning, hot shower and minibar/fridge.
The deluxe rooms have an 'open' veranda right on the beach.
The superior rooms have a veranda looking into the garden area.
The standard rooms are a good option for those that don't want to spend too much on accommodation. But more on diving! The standard rooms offer good straightforward facilities; comfortable beds, cabinets for clothes, electric fan cooling, sun-heated water and they're just steps away from the beach, the sea and the dive shop.  These rooms also have a veranda looking into the garden area.
WiFi internet access is available for guests without charge.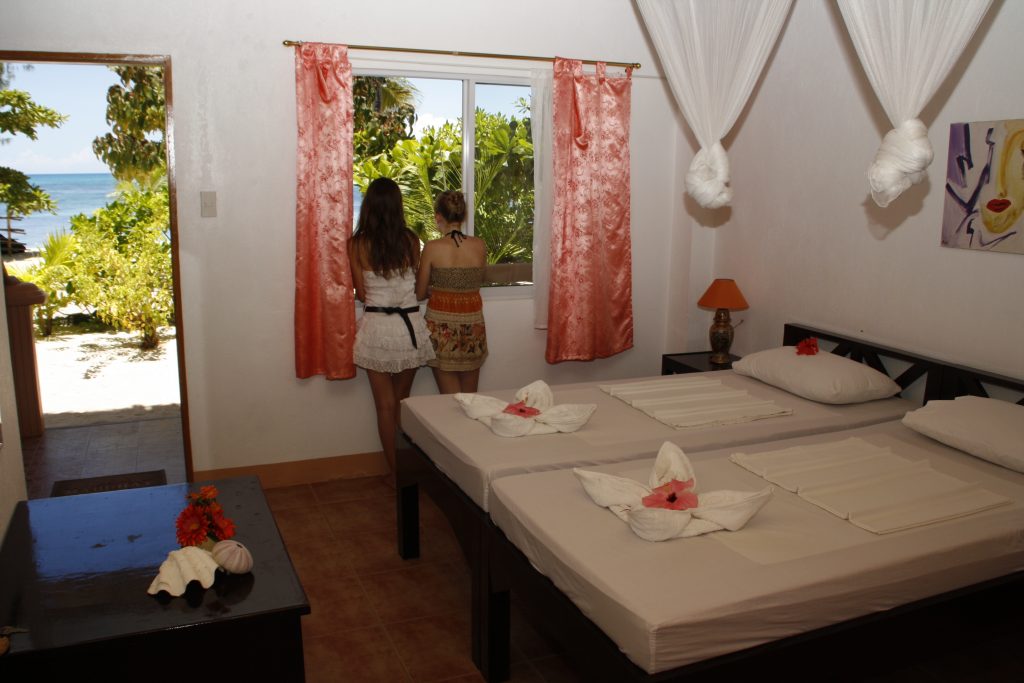 A newly installed communal power net or the resorts noise proof generators supply electricity around the clock. The voltage is 220 volts and all rooms have Philippine and European power outlets. Hippocampus uses its own small waterworks from the island interior which supplies fresh water quality.
Magellan's restaurant and bar are  located at the beach. Have lunch or dinner with your feet in the white sands of bounty beach or recline on one of the bean bags and maybe watch the beautiful sunsets that always happen at happy hour time. The restaurant itself offers a variety of international dishes and some local specialties from various regions of the Philippines.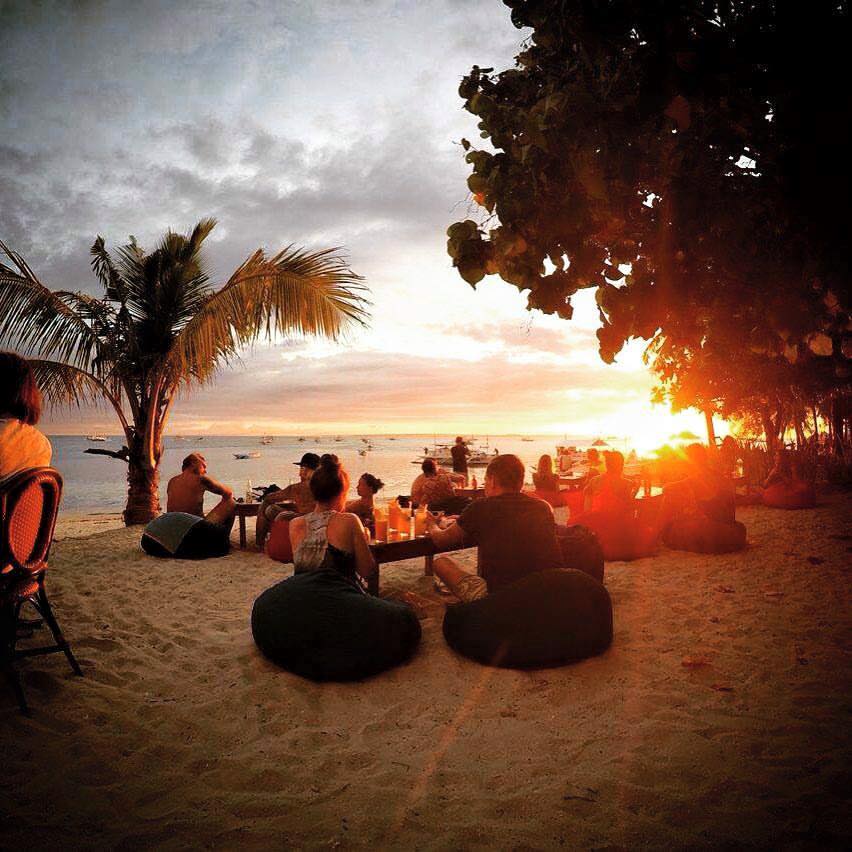 Should the Hippocampus Beach and Dive Resort not be able to accommodate you, then of course there are alternatives. The most convenient place to stay then would be our neighbor the Malapascua Legend Resort.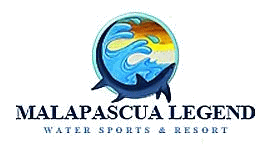 Devocean Divers is located just next to the Malapascua Legend Resort.  A spacious set up resort locate directly on the main beach.
The 20 spacious super deluxe rooms with a modern beach resort interior offer good beds with comfortable beddings and fluffy pillows. To make your stay more comfortable the rooms are also equipped with air conditioners, mini bars and TV. All rooms have a balcony and face the elegantly designed swimming pool.
The Pirates' restaurant and bar offers a variety of dishes from local to exotic or western cuisines which will please your senses.