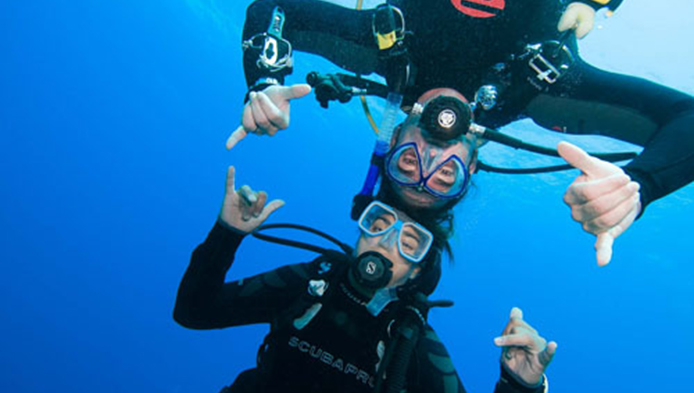 Have you always wanted to learn how to scuba dive, discover new adventures or simply see the wondrous world beneath the waves, it all starts with the PADI Open Water Diver course.
If your not sure if scuba diving is for you and you don't want to commit to an PADI open water course immediately or your simply pressed for time but eager to experience what it's like to breath underwater, Then why not try the PADI Discover Scuba diver course.
If you only have 2 days then your options is to complete the PADI Scuba Diver Course.
If you first try a PADI Discover Scuba Diving experience and then decide to continue with your PADI Open Water diver course then your Discover scuba dive can be credited to the open water program.
The PADI open water course is available to anyone over the age of 10.
For those youngsters not older than 10 years old. The PADI Bubble Maker course is a fantastic way for kids to try a closely supervised scuba diving experience. They get to try out the equipment, swim around and play games. (usual duration about one hour). It's also possible for them to do follow-up dives in the ocean if parents and the instructor agree. (Maximum depth 2m). This opportunity offers kids a great introduction to diving and most KIDS LOVE IT!
Minimum Age 8 yrs old
Duration 2 – 3 Hours
Prerequisites Good health, reasonable fitness and comfort in the water with basic swimming skills.