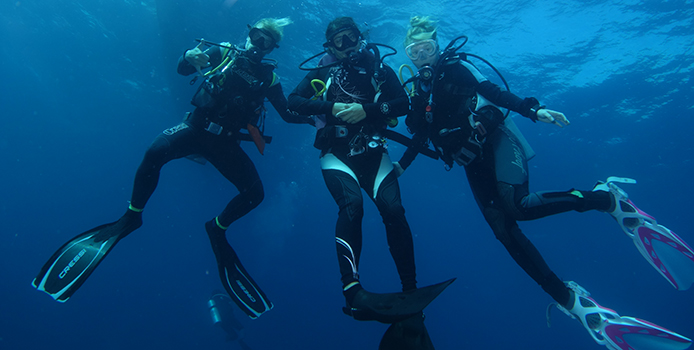 Scuba diving is all about fun and enjoying new and exciting experiences. With every plunge you make into the water you could have the best dive of your life ahead. Anything can happen in the ocean.
The Philippine seas are considered among those richest in marine biodiversity worldwide. At Devocean Divers, the whole team is devoted to making your diving experience memorable. The staff will try to make your visit easy and relaxing. All you need to do is show up ready for a great dive!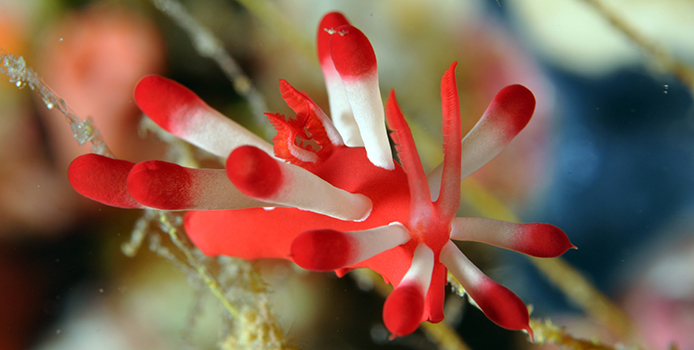 We offer up to 4 dives a day. Of course the highlight is the elusive and mystical Thresher Shark. This dive is unique and sets us apart from any other place on the planet. We start early with a dive amongst the Threshers at Monad Shoal, have two dives during the day, and end with a sunset or night dive. As much as possible, we organize a schedule that allows you to see the best of what Malapascua Island has to offer. Try not to miss a day trip to Gato Island or a night dive at Lighthouse reef and if possible (favorable weather and sea conditions required) a day trip to the beautifull atol of Kalangaman Island.
We try to use local dive guides as they are the most familiar with the reefs and their aquatic life. All dive guides, provide clear briefings, carry a dive computer, surface marker buoys, and a storm whistle. As a professional dive operator Devocean Divers ensures that all safety measures are taken so that you can go out and enjoy your dive without worry.
The water temperature ranges from 25°-26°C in December through to February and 27°-30°C the rest of the year. A 3 – 5 mm wetsuit (longsleeves) is recommended.
Our tanks are 80L alumium tansk and DIN and Yoke fittings are available.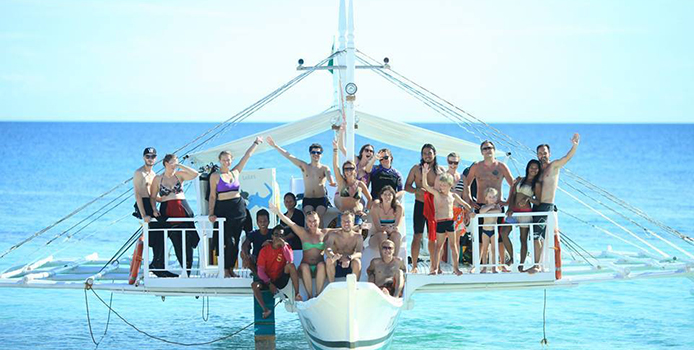 Nitrox 32% is availale at for those with the certification. Espcially during the Thresher shark dive Nitrox is nice to use. As it gives you the opertunity to stay down with the sharks longer than on regular air. Of course there is other dive sites that are great to dive using Nitrox. More info on this shall be presented during your welcome briefing. If your not Nitrox certified a course can be arranged with one of our instructors.
We recommend that all divers do use a dive computer. Should you not have one of your own than then the dive shop does have computers for rent.
All clear? Now .. let's go out there and have fun!